Suggest display stand for your product type
Case Studies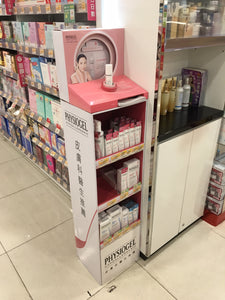 Strengthen the brand
GSK (GlaxoSmithKline) Group regularly uses shelf display to promote their PHYSIOGEL Hypoallergenic product line and thereby strengthen the brand to ensure market position.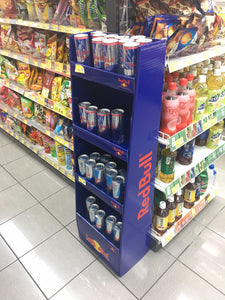 Move products to a more favorable location to increase sales
RedBull used a display stand to move their product next to the snack shelf, prompting consumers to purchase their products at the same time when buying snacks.
Using POP Display to promote the brand to a new market
Taiwan brand - Home Bake promotes its brand in Hong Kong using POP display stands to deliver their products and introduce their brand directly to consumers. POP Displays solution is a high-efficient and cost-effective way to help company to let new market know their brands and its positioning.
Who need POP Display?
Manufacturers
When you produce a new or popular products and want to promote in retails store or supermarket, how to draw your customers attention? How to make it more attractive? The answer is POP stand. It can fit your unique products that make your products more attractive and competitive.
Design House / Advertising Company
Are you still struggling to make your design of display stands practicable so as to cater for your clients' needs? No worries. We could help you out with proposing the best structure which suits your design and solving any technical issues arisen from the production, which ultimately fulfil your clients' demands.
Trading / Buying office
Provision of value-added services or items to your buyers would enhance your company's competitiveness. Display stands are definitely one of the best value-added items that you could propose to your buyers. It is because displays bring together all the sales elements: products, money and the buyer. The displays increase sales of your buyers, it also brings more business to you.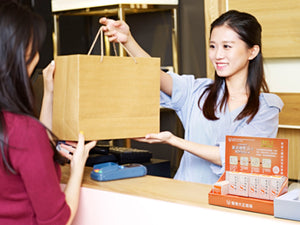 Retailer
How to capture consumer eyeballs, and thus boost the sales in your retail store ? Display stands could serve the purposes. They could tell your shoppers what is new, which are the best sellers and which is on sale. You could also learn about tips for displaying different types of products from our experienced team.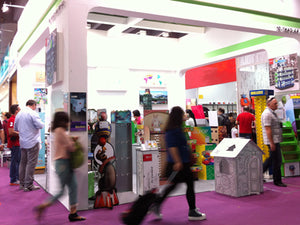 Exhibitor
Trade show succeed with display stand. They are easy for assembly. You can set them up quickly in your booth. Using attractive and cost-effective display stand to exhibit your products could maximize the promotional impact at any exhibitions and get more business.
POP Display User
Finding a reliable manufacturer to provide top quality display stands and punctual delivery service ? We are the one you are looking for !
We have a remarkable and experienced production team to follow up on your orders with our own factory in a timely manner. With well-equipped factility and skillful workers in our factory, we assure you that paper stands provided are having competitive price, as well as consistent and good quality.
Our Clients